Buds, Blooms, and Beyond is blessed to give back to the community…
The Giving Tree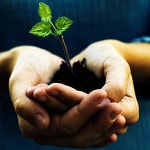 To request a donation please fax a letter on letterhead to 813-818-9699 with the event information, date needed, what you are requesting, and contact information. In order to help as many charities as possible, we ask that you keep your request to a donation of $50 or less. Donations will be given in gift certificates or products.
*Donations are based on a first come, first serve basis.
Our customers have priority.
These are the donations that we have committed to through
September
Moffitt Cancer Center
October
MDA Toast To Life